Mazoon Printing is the one-stop store for your printing, publishing, and packaging requirement if you reside in Oman. Mazoon printing, publishing and packaging LLC has started serving the people of this country in 1968. Mazoon Printing is a very progressive and professionally managed organization in the Middle East Region.
Some of the reasons why we are well-known among the people in Oman are
1. We provide honest and quick prices
Honesty is our best policy. We only provide trusted and reliable prices that are competitive and impressive.
2. Awe-Inspiring client service
Our managers and executives are dedicated to gather all your requirements effortlessly and help you achieve your goals.
3. Elite expertise in Digital Printing
We are specialized in providing high-quality printing of books, flyers, magazines etc
4. Exceptional providers of packaging materials
Mazoon printing, publishing, and packaging LLC is a company that is adept in offering the finest quality of eco-friendly paper packaging material and paper bags of various size and colors designed to suit your requirements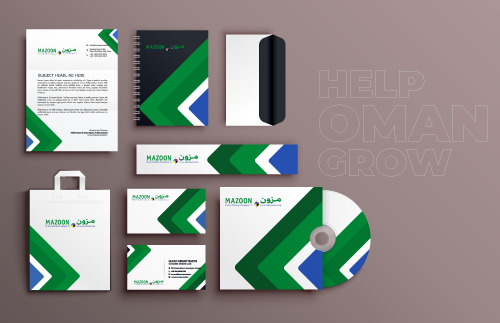 Various services Mazoon Printing offers are
Packaging
We have cartons for various types of packaging needs and we provide premium material for Packaging in Oman. This includes food packages, pharmaceuticals, cosmetics, tissue boxes and other forms of retail packaging.
Paper Bags
Paper bags need to be made of good quality so that they can carry any exceptional weight. All of our paper bags are eco-friendly and customizable. You can assure that we have one of the best Paper Bags Printing in Muscat.
Offset Printing
We have modern offset printing machines that can print up to 18,000 sheets per hour. These machines can provide sheets that are consistent in quality and are also cost-effective.
Digital Printing
You can now have the best of some products like business cards, posters, booklets and flyers by entrusting your requirements with Mazoon printing, publishing and packaging LLC. Mazoon can provide this to you at the fastest speed and with unmatched quality.
Pre-press
Mazoon printing, publishing and packaging LLC has a fully equipped pre-press that offers an excellent and speedy output of printing plates of up to 24 plates per hour.
Designing and Typesetting
Typesetting is one of the main steps in book printing. We have highly trained professionals well versed in typesetting and high-end Apple MAC machines installed with the latest software that handles the most complicated design.
Automatic Sewing
Mazoon use high-end machines for book sewing enable the sewing of books with great speed and quality.
Bookbinding
We have the latest KOLBUS perfect binder installed in their facility that can produce 7000 books per hour. All our books are sturdy and perfect that are bound together by good quality thermal glue. The books also have perfect edges because they are aligned perfectly. We have separate machines for hard case bookbinding too.
Saddle Stitching
If a book must stay for a long time, its pages should be held together strongly. To give our clients, the perfect books we make use of saddle stitching methodology. Muller Maxtini technology is used for the same. It is a high-speed method that produces 14,000 cycles per hour.
Foil Stamping
Mazoon printing, publishing, and packaging LLC always use the best quality equipment when it comes to any process related to printing, publishing, and packaging. Therefore, we have high precision Heidelberg cylinder and Platen machines for our foil stamping process.
Now that you have looked at the various services we provide, you must have realised that we cover all the leading processes in the printing, publishing, and packaging industry. Superior quality products, budget prices and positive client orientation are some of the company's unique selling proposition.
You can be sure that you will never be dissatisfied with the products and services of Mazoon Printing.