Printing is an essential part of any marketing activity. When you want to reach your product or service to potential people, you need to do it in an effective manner. That is where printing comes to your help. Through printed material, you can elaborately communicate your messages. As printed materials have a longer shelf life, your communication stays for longer. Printing, over the years, has changed a lot. Newer printing technologies have transformed the way businesses advertise their products. Today, companies access printing services for a variety of purposes like packaging, marketing collateral, etc.
Offset Printing
Offset printing is a common printing method used to print books and magazines, publicity materials, etc. This type of printing is suitable for high-volume printing jobs, and there is a minimum quantity requirement. In offset printing, etched metal plates are used, and this is an expensive and time-consuming job compared to digital printing. The offset machine must run for some time on scrap sheets of paper until the plate delivers ink evenly.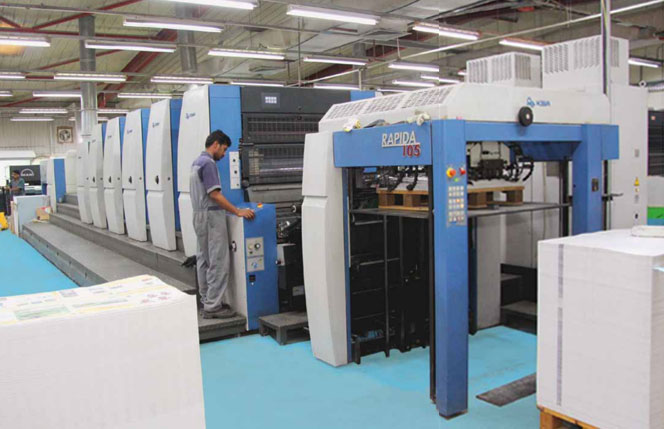 Digital Printing
Digital printing offers superb clarity, and it is a cost-effective way of printing. There is no minimum quantity requirement for digital printing, and the job takes less time to complete. This is a cost-effective way of printing and is largely used in advertising. In Digital printing, electrostatic rollers are used to apply toner and add full colour to the paper. Digital printing uses smaller size sheets.
UV-coated Printing
UV-coated printing gives a high-quality finish to printed materials with a longer life. This technology works when the design is printed onto a substrate, which is then cured with UV light, to add a protective layer. It attracts customers better than any other printing method. A high gloss or matte UV coating is used to get a premium look and finish. UV-coated printing can be done on any surface. You can also have spot UV coatings, in which an ultraviolet coat is applied to chosen spots on the design. This is usually done for making logos and photos. Companies use this printing technology to make marketing materials.
3D Printing
3D printing, also known as additive manufacturing, is a method of creating a 3-dimensional object using computer-generated design. There are different methods of printing 3D images. Some of the leading 3D printing technologies are FFF (Fused Filament Fabrication), SLA (Stereolithography), and PBF (Power Bed Fusion). All these have pros and cons and are used for industry-specific purposes. The main advantage of 3D printing technology is that it can produce complex designs in contrast to normal printing methods.
Mazoon Printing, Publishing & Packaging LLC is a well-known Digital Printing Company in Muscat having all sorts of printing and packaging facilities. Braille packaging is one of the unique printing services offered by Mazoon. The company, which has a long tradition of 50 years, has a full-fledged pre-press and creative department to undertake any kind of printing service, from offset to UV-coated printing. Mazoon is reckoned as the best printing press for book and magazine printing in Oman.
To know more about modern printing services, call 0096899344652.