We can see that the climate around is drastically changing because of global warming. Research is being conducted everywhere on how to reduce this by introducing eco-friendly products and materials for the satisfaction of various human needs. Before we talk about sustainable packing, let us take a look at the various forms of Food Packaging in Oman that is available in the market these days.

Some of the primary packaging materials are
Glass
It is one of the oldest and least toxic packaging materials available even today. The narrow neck bottles are used for storing alcoholic drinks, soft drinks, water etc. Then there are the wide opened jars that are mainly used for spices, pickles, processed food etc. It is only when other forms of convenient packaging like plastics came into existence then there was a decrease in demand for glassware for food storage.

Aluminium
Aluminium is widely used in food packaging as it is temperature resistant and also can protect the contents inside from other forms of radiations. It is hence used for all kinds of flexible and semi-flexible packaging.

Steel
Steel is another form of metal packaging material that is being used for food packaging. Tinplate is a tin-coated steel material that is eco-friendly. It can be used effectively for food packaging as it can be recycled without causing many changes to its basic structure. Organic coatings are provided in this to prevent corrosion.

Plastic
Plastic has almost replaced most of the other forms of food packaging alternatives. It is one of the most common and widely used food packaging materials used in the market these days. It helps to keep the food protected from spoilage. Plastic packaging is supposed to be hygienic and light-weighted when compared to its counterparts.

Paper
Paper food packaging uses earth-friendly materials to pack foods for people. These days an environment conscious company like Mazoon printing, publishing and packaging LLC is making special efforts to create and deliver effective and sustainable food packaging materials for the people of Oman.
Paper Food Packaging- A Good Initiative For Sustainability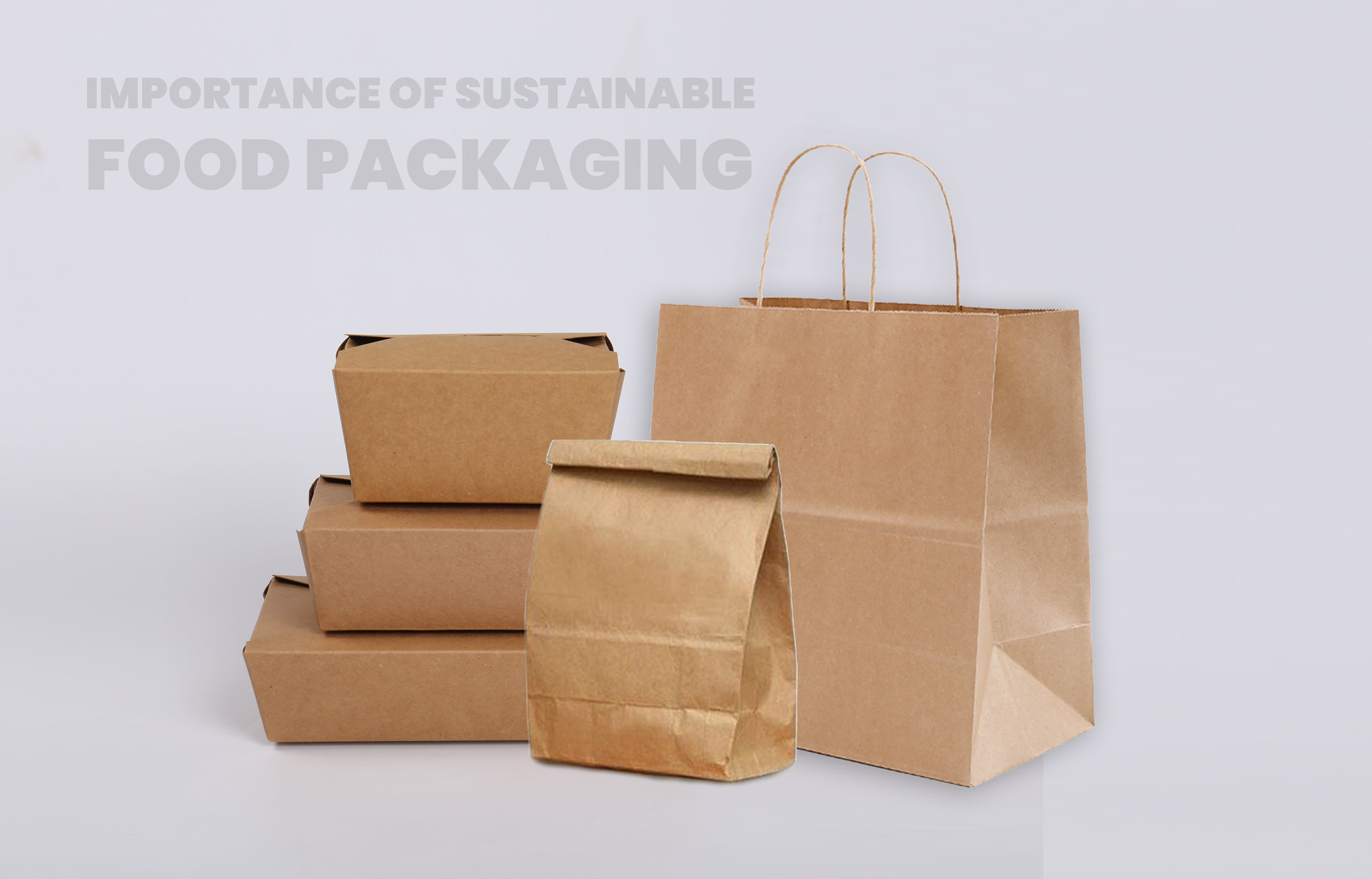 At Mazoon printing, publishing and packaging LLC, we manufacture different types of food packaging using paper. We have cartons and cardboard boxes of different sizes and shapes for the varying needs of our customers. We have paper boxes for burgers, chocolates, dry fruits etc. We also have perfectly designed holders for keeping yogurt packs and juice cups. Any kind of food is difficult to carry home if you do not place it securely in a bag. We have designed sturdy and attractive paper bags that can help you carry your food safely and securely home. They can be customized to any size or color based on your requirement. These paper bags can also be ordered in small quantities and if required we can change your artwork according to your promotion scheme or any special occasion, at no extra cost.

We realise that environmental issues are taken seriously by people around the world today. Like any other industry, the food industry is also inspired to take methods of bringing in sustainable and greener forms of food packaging. Our team at Mazoon printing, publishing and packaging LLC is also thinking in the same way. We are adept to manufacture food packaging materials that will not harm the environment.

If your food company is also planning to bring in sustainable packaging goals and to make them work then you can have us as your partner. Mazoon printing, publishing and packaging LLC is a very good Packaging Printing Company in Oman that can give you the best food packaging solutions at a nominal cost.