A large portion of us will, in general, underestimate printed materials; however, envision life today if the print machine had never been developed. We would not have books, magazines, or papers. Banners, flyers, and mailers would not exist. The print machine permits us to share a lot of data rapidly and in huge numbers.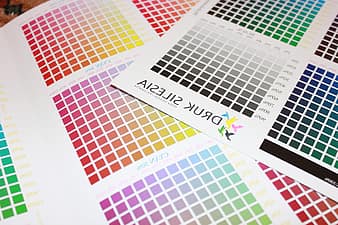 Before the print machine was imagined, any compositions and drawings must be finished carefully by hand. A few unique materials were utilized to interpret books: mud and papyrus, wax, and equipment. Around the late 1430s, a German man named Johann Gutenberg was very smart to figure out how to invent the early printing press.
Gutenberg previously had experience working at a mint, and he understood that if he could utilize cut squares inside a machine, he could make the printing procedure much quicker. Surprisingly better, he would have the option to duplicate writings in incredible numbers.
Following the footsteps and vision of Gutenberg, Mazoon Printing Press has evolved as perhaps the most significant press situated in the Sultanate of Oman. Joined in the year 1968, we are the most dynamic and expertly overseen printing organization with the ability in high volume book, flyer, and printing business in the Middle East.
Our cutting-edge printing processing plant in Muscat highlights the most recent printing and binding machines to guarantee elevated expectations in print creation. Based upon a solid establishing vision, Mazoon Printing Press has developed into a worldwide printing organization, obliging a broad scope of customers in the neighbourhood and global markets.
We have started now a paper packaging service for our customers. This includes excellent print quality and finishing on the latest, fastest packaging machines producing all kinds of cartons, boxes and paper bags.
Mazoon Printing provides quotations for all the services you are looking for. Our customer representatives are there 24*7 for your assistance. You can contact us on our website https://mazoonprinting.com/ to know more about our services and products you want. For contacting us, you can go directly to our contact page https://mazoonprinting.com/contact.php.
We are authorities in the printing of great books, flyers, magazines, leaflets, yearly reports, and all kinds of Packaging in Oman, the Middle East, Africa, and the UK. With more than 50 years of extraordinary achievement, we are eager to push ahead, meeting the difficulties of new innovative arrangements, expanding on our expertise and serving our customers.